Chess apps are a convenient way to learn and play chess with friends. Most of the top chess apps online allows you to connect and play with anyone in the world. In this article, we shall take a look at the best chess apps that you can download on your android or iOS device. These apps can be found on the Google or apple play store and are simple to install.
The favorite one I like to use is Lichess.org although some players may choose Chess.com as their #1 app for learning and playing chess. Nonetheless you can expect to get a ton of amazing features from both platforms. With that said, let's jump into our top pick of 2021.
Here are the 7 best chess apps for android and iOS devices:

Lichess
Chess.com
Play Magnus
Chess24
Chess Clock
Chess Free
Learn Chess with Dr.Wolf
Best Chess Apps for Android & iOS
1. Lichess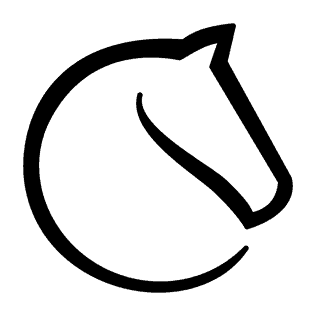 Lichess is one of the most popular chess app to play with friends online. Personally, this is my favorite chess app that I go to whenever I want to play chess. It is 100% free and extremely user friendly.
One of Lichess' main priority is to focus on improving the site and its user experience. Once you download the app, you are prompted to create an account with Lichess. After signing in, you will be taken to a sleek dashboard where you can select a game to play with anyone in the world. Your initial chess rating begins at 1500 elo points. Players gain rating points when they win games and lose rating when they are defeated.
Playing a game of chess is far from the only thing you can do on this amazing app. Whenever you complete a game on Lichess, you can request computer analysis from the latest Stockfish chess engine. By using this feature, you can easily learn from your mistakes or even compare your games with an immense database of grandmaster games.
Many famous chess players use Lichess quite often, even world chess champions. Not only do you get a massive database of chess masters' games, you can watch top players battle it out live and review the games with your chess partners. It's like watching a live premier on tv.
Lichess as a tool for chess improvement
We talked about how Lichess is a great tool for playing chess online. However, this app can be used as a powerful tool to improve your chess skills and overall development. Players wishing to improve their game can hire a chess coach and use real-time collaborative "studies" to share games, positions, annotated variations and chat.
If you are interested in hiring a coach on Lichess to assist you in your chess development then follow this link.
Lichess also provides its users with various training puzzles that can help to develop a player's tactical and visualization skills. You can set the puzzles to a certain level of difficulty ranging from easy to very difficult.
Solving chess puzzles is a great way to improve your game and by taking advantage of this tool, you can definitely gain drastic improvements in your chess skills.
Related post: Do chess puzzles improve your game?
Other cool features of Lichess
Join tournaments and compete with other players across the world.
Send a request to your friends to play chess.
Join a community of players and indulge in discussions about chess and off-topic discussions.
The app also enables blindfoldchess. Lichess was the first chess website to have features to help visually impaired people play chess on a website.
In addition to enabling blindfold chess, the website supports the following chess variants: King of the Hill, Racing Kings, Atomic chess, Three-check chess, Crazyhouse, Horde, Chess960 and Antichess)
Click here to download Lichess on android
Click here to download Lichess on iOS
2.Play Magnus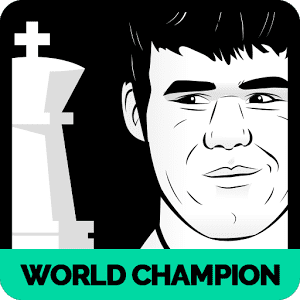 Whether you are an aspiring chess World Champion or just an amateur player, you've probably dreamt of beating reigning Chess king Magnus Carlsen… Now's your chance.
Play Magnus is a commercial chess app that is available on android and iOS devices. As the name suggest, the app is named after the World Chess Champion Magnus Carlsen and it gives players the chance to play him at any age. You can choose from various levels of difficulty depending on your chess experience.
The app is tuned to play at 19 different chess skills based on Magnus' ability at given ages. Players can gain points by playing chess or buy points for cash. Points can be spent on querying the engine for move suggestions, and on the undo function. Your total amount of points has to be large enough to stand a chance of playing Carlsen in person.
Things you can do on Play Magnus Chess App includes:
Play a game against a human or computer opponent
Solve puzzles crafted by Magnus Carlsen and world renowned chess expert.
Play chess and join tournaments online through Chess24 partnership.
Find other players, chat and watch games in progress.
Compete and win to play Magnus for real in a secret location
Unlock achievements, earn brainpower, and track your rating
Enjoy an award winning and fun experience everytime
Climb the global high score lists and beat your friends
Compete for trophies in the ultimate multiplayer challenge
Play Magnus Membership
Most of the app is free. However, when you purchase the Play Magnus Plus Membership for $14.17 per month, you unlock a lot of cool bonus features.
Some of the features that becomes available when you join the membership are:
Infinite lives
Unlock all of Magnus Calrsen's lessons
Detailed Stats
New player unlocked monthly
Unlock Magnus video lessons
Get member exclusive features
Win prizes
Review mistakes
Choose difficulty for tactical puzzles
3. Chess.com
Chess.com is the largest operating chess website and most of its site features are free. Like Play Magnus, players have to pay to get additional features. You can play with friends from anywhere in the world and also against the computer's chess engine.
Unlike most chess apps, chess.com publishes a large number of articles on a variety of chess related topics such as opening knowledge, middlegame strategy and endgame theory.
In comparison to Lichess, users can play a number of variants on the live server including chess960, three-check, four-player, crazyhouse, king of the hill,  and bughouse.
Features of Chess.com
Watch top grandmaster play chess on live tv.
Play against the computer at different levels
Solve daily puzzles
Get the latest news about chess
Join a community of players and discuss topic about chess.
Hire coaches for chess development
Create your own blog and potentially rank in the search results of google
Join clubs
Play in tournaments and win prizes
Chess.com is about playing. There are thousands of people from around the world playing on chess.com. Whether you are are a total beginner or a grandmaster you will find a game quickly with someone at your level.
You can play in any pace from one minute bullet to 5 minute blitz to 60 minute games. Or, you can play more relaxed games where you have several days to make your move.
There are tournaments starting at every few minutes or you can play against the customizable coaching computer. Chess.com is for learning. Chess isn't about playing, it's about getting better. Chess.com gives the best training tools at your fingertips.
Sharpen your game with over 50k tactics puzzles. Improve your strategy with training videos by top grandmasters. Get instant feedback after your games with real time computer analysis. Regardless of where you are at now, you can take your game to the next level.
Chess.com is for sharing. Join the community where you can discuss chess ideas in forums and follow the latest chess news. Players can also join a club of friends and play in a league against other clubs.
You can find all this in your browser at home and at work, or on the go with your phone or tablet. Just download the app on your play store and take only a few steps to signup.
Download chess.com app on android
4. Chess24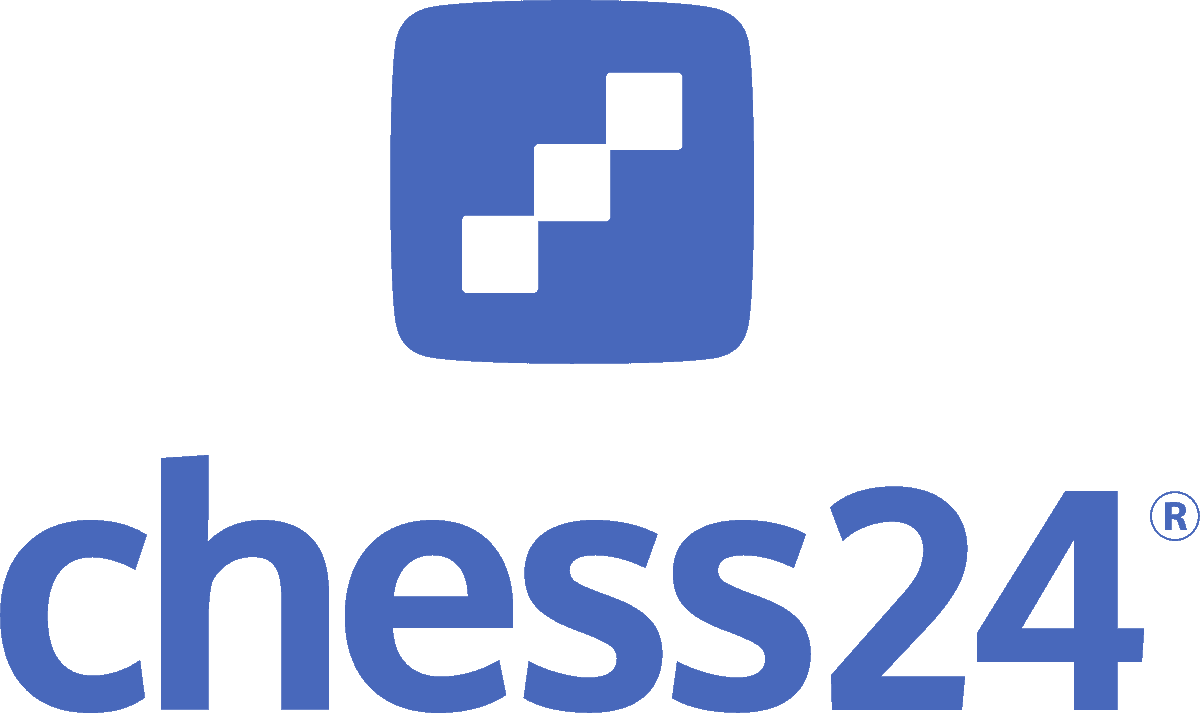 Chess24 is known for its live coverage of major international tournaments from around the world, featuring well known commentators such as Peter Leko and Yasser Seirawan.
Chess24 allows chess players to play against each other in different time formats including bullet, blitz, rapid and classical time controls. Users can also join online tournaments, watch informative chess videos and play with the computers chess engine.
When it comes to daily news features, Chess24 delivers. You can stay up to date with the latest chess news and international tournaments on the go from your smart phone.
Chess 24 as a tool for chess improvement
Chess24 provides lots of educational e-books about many chess topics as well as online chess courses. There is also an option of going premium. With premium membership you can get:
Deeper stockfish analysis of your games
Participate in events such as Banter Blitz which allows you to play with collaborators of chess24
Chess24 has also joined forces with Play Magnus in a transaction that made the former chess24 owners the largest shareholders in Play Magnus.
Summarizing features of Chess24
Play a game against a human or computer opponent
Find other players, chat and watch games in progress
Joint tournaments and compete for trophies in the ultimate multiplayer challenge
Watch video series where top players share their secrets through interactive lessons
Chess24 provides an immense database, engine and live training tool
Improve your tactical skills with puzzles adapted to your level
5. Chess Clock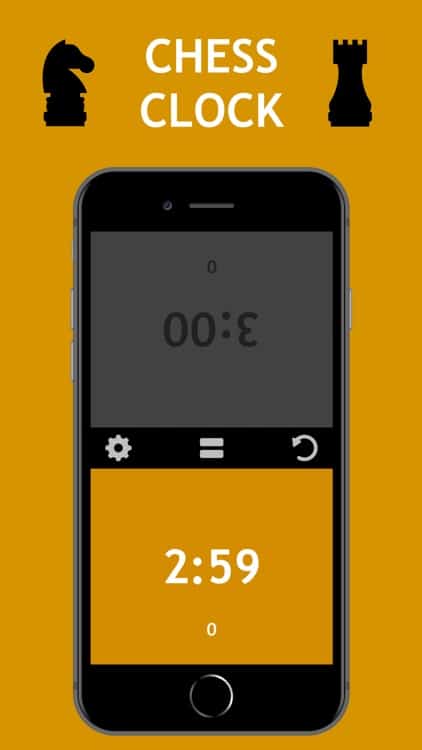 Features of Chess Clock
Large, easy-to-read buttons
Works in landscape and portrait on all devices
Quickly customize the app for one-tap access to all your favorite time controls
Time controls include base minutes per player and optional per-move delays or bonus time.
The app supports both Fischer and Bronstein increments, as well as simple delays. The duration is up to you!
Supports multiple-stage time controls commonly seen in tournaments, such as "40 moves in 2 hours + game in 60 minutes." A glance at the clock shows your current stage!
Clock pauses automatically if the app is interrupted; manually pause the clock at any time
Pleasant sounds for buttons and "time's up" alert
6. Chess Free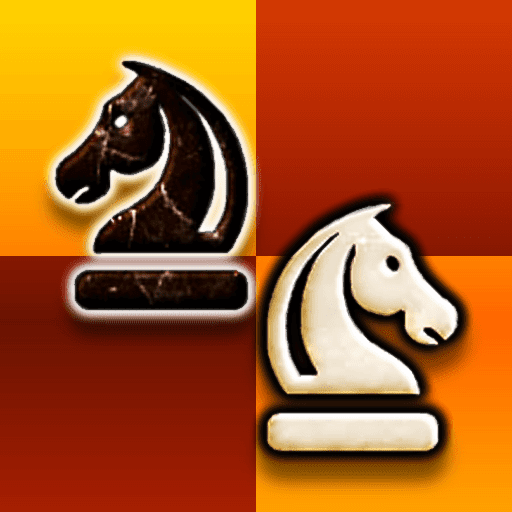 Chess Free is one of the best free chess game on Android and iOS. For years it has been top ranked among the 600+ chess apps listed. Its first class tutor makes it great for both developing Chess Strategy and improving your chess skills.
Completely free! This is not a demo, and has no locked options.
Features of Chess free
Displays the chess line you are in e.g. Queen's Gambit
12 play levels (Novice to Expert): This uses intelligent weakening for lower levels. Good for beginners.
Casual and Pro modes: Learn on Casual and progress to Pro.
Chess Tutor: This powerful option shows a recommended piece to move, excellent for developing chess strategy and avoiding simple mistakes.
Analyse move: Perform deeper analysis on your move.
Show CPU Thinking: Allows the user to see what the AI is considering.
Achievements and Leaderboards: Uses your Google Play Games account.
Provides ELO Rating based on your results against CPU in Pro Mode.
Review game mode: Step through your game
Load/Save game files & PGN Export
Designed for both Tablet and Phone, supporting Landscape mode for all Tablets and many Phones too.
2 player hot-seat and online. Play against your friends!!
Chess Stats, Timers, Hints and Handicaps
Choose between a large selection of 2D and 3D boards and piece sets!
Uses Treebeard Chess engine (as used in Microsoft's MSN Chess). This has a unique "human-like" style.
This free version is supported by 3rd party ads. Ads may use internet connectivity, and therefore subsequent data charges may apply. The photos/media/files permission is required to allow the game to save game data to external storage, and is sometimes used to cache ads.
Download Chess Free on android
7. Learn Chess With Dr.Wolf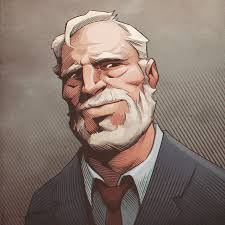 Finally on our list of the best chess apps is Learn Chess With Dr.Wolf.
The ideal coach companion, he plays with you and explains everything, step-by-step. Complete beginners are welcome; good for intermediate players too.
While you play chess, he teaches, pointing out strategic ideas and helping with mistakes. There are also twenty five lessons, going in-depth into each concept with ample opportunities for guided practice. Dr. Wolf himself is friendly, gentle, and occasionally witty.
As you learn new chess skills and use them in your games, Dr. Wolf will introduce new concepts to master. Whenever you use a skill in game, Dr. Wolf acknowledges it and you earn points.  The best way to learn anything is with a coach. Give it a try!
Dr. Wolf will coach you for free for 3 games of chess so that you can appreciate his style of in-game teaching.
Then, to continue learning, you may subscribe to Coaching. With Coaching, Dr. Wolf teaches while you play chess, pointing out good moves and bad (both yours and his) and the reasoning behind them. At times, he'll gently suggest you reconsider a move, or ask a question at a critical moment. Plus, you get unlimited hints, unlimited undos, and unlimited access to our Lesson Library, with twenty five lessons in Dr. Wolf's unique style.
Whether or not you choose to subscribe, Dr. Wolf will always play chess with you. He'd never say no to a good game of chess.