While the vast majority of pro chess players are NOT rich, the best chess players in the world make over 100k USD from the game of chess. Magnus Carlsen and Fabiano Caruana who played in the 2019 world chess championship made over $1 million dollars each of the past two year from solely chess winnnings.
Many other top super grandmasters make a good living from chess and are more wealthy when compared to the working middleclass. Some of these grandmasters are:
Hikaru Nakamura, Vishwanathan Anand, Wesley So, Levon Aronian, Boris Gelfand, Veselin Topalov, Alexander, Anish Giri, Alexandar Grischuk, Vladimir Kramnik, Sergey Karjakin just to name a few. Each of these chess players can earn themselves up to half a million dollars in tournament winnings every year.
Unfortunately, Most of the wealth is only concentrated at the top. You see this happening in competitive chess tournaments such as the world championships where the cash prizes overshadows the earnings from other tournaments.
It is also true that while Magnus Carlsen can walkaway with $100,000 from a Sinquefield tournament, the last place finisher at the upcoming world chess championships match will make five times as much money, even if he didn't manage to score a point.
How Much Money Do Chess Players Earn?
The top 50 chess players in the world make over $100k USD each year and that mainly comes from playing for clubs, competing in tournaments, appearance fees and sponsorship. On the other hand, the typical pro chess player makes far less than 100k/year and may rely on his efforts in coaching, arbiter for chess matches, selling chess merchandise, hustling etc to make a decent yearly wage.
Here are some stats I put together:
Table Showing How Much Chess Players Make Per Year
| | |
| --- | --- |
| Salary | Number of players |
| $10 min/year | No one |
| Over $1 min/year | Top 3 in the world |
| Over $200k | Top 10 |
| Over $100k | Top 50 |
Table Showing Prize Money From World Championship Matches (1886-2020)
| | | |
| --- | --- | --- |
| Year | World Champion | Cash Prize Earned |
| 1886 | Wilhelm Steinitz | £400 |
| 1891 | Wilhelm Steinitz | $2,000 |
| 1921 | José Raúl Capablanca | $12,000 |
| 1927 | Alexander Alekhine | $8,000 |
| 1935 | Max Euwe | $10,000 |
| 1966 | Tigran Petrosian | $2,000 bonus |
| 1972 | Bobby Fischer | $156,250 |
| 1978 | Garry Kasparov | $350,000 |
| 1990 | Garry Kasparov | $1.875 million |
| 1995 | Garry Kasparov | $1 million |
| 2000 | Kramnik | $1.33 million |
| 2006 | Kramnik | $500,000 |
| 2008 | Anand | $950,000 |
| 2010 | Anand | $1.68 million |
| 2012 | Anand | $1.53 million |
| 2013 | Carlsen | $1.5 million |
| 2014-2020 | Carlsen | $1 million Average |
Interested in getting a chess set? Check out our top 10 pick of the Best Luxury Wooden Chess Sets In 2021
Who Is The Richest Chess Player In The World?
If you guessed Magnus Carlsen as the richest chess player in the world, then you are correct! This stunning young talent earns an estimated $2 million per year from sponsorships. Magnus Carlsen is a Norwegian chess player who has a net worth of $8 million.
Magnus Carlsen was born in Tonsberg, Vestfold, Norway in November 1990. He is a super chess grandmaster, the #1 ranked player in the world, and a World Chess Champion in rapid and classical for over 8 years now. Magnus Carlsen achieved the highest peak rating in history at 2882, beating the likes of Garry Kasparov a well respected icon in chess. Carlsen became a grandmaster at 13 years old which made him one of the youngest in history.
Carlsen became the youngest player to be ranked #1 at 19 years old. He became the new world chess champion in 2013 and defended it for 7 years straight.
Want to play chess like a Pro? Enroll in our exclusive online course today and get improved results fast! Click here to learn more
11 Ways To Earn Money In Chess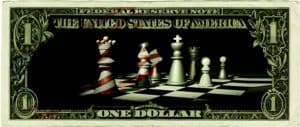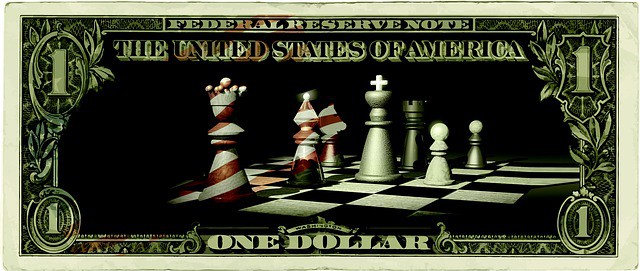 1. Club Playing
The main way that pre-elite grandmasters make a vast amount of their money is by playing for clubs. They are usually paid any where between $5,000 to $20,000 for competing for a particular club.
2. Appearance fees
Appearance fees often works for the creams of the crop who are given money to show up or participate at a prestigious event. One may think of Magnus Carlsen or Garry Kasparov.
3. Scholarships and stipends
Remarkable chess players who seeking college education may get a grant or some special bursaries to pursue their career. National teams have a special wage that varies among countries
4. Sponsorships
To obtain those you basically have to prove that you either are already an established pro with a strong brand (and, preferably, good looks), or are highly likely to become one. Then some companies may be willing to invest in being associated with you and ask for your endorsement.
5. Performances
Simuls, exhibition matches and other events of this type.
6. Literature
Writing books & columns.
7. Organizational work
Being an Arbiter, Tournament director, etc. Not too long ago FIDE released the regulations of the world rapid & blitz and in it they wrote about payments that will be given to arbiters and other officials. It is approx. $30,000 among 10 individuals. Of course, the amount of money Arbiters make vary from country to country.
8. Become a Coach
You don't have to be an expert to become a chess coach. It doesn't need to be connected with being a professional player. In fact, offering coaching services is gaining quite some popularity over the last few years. On the Internet IMs and GMs charge about $20-50 per hour, "stars" request more (up to $100 and even more). Of course, there are exceptions, i.e. crazy IMs from poor countries willing to work for food, or lucky guys who have found a customer willing to make them a millionaire.
9. Being a chess second
Assisting eminent players at their home lab. Playing sparring matches, preparing novelties, pinpointing opponents' weaknesses.
10. Selling chess merchandise
That was especially popular in the post-Soviet world when people would be travelling around the world with heavy bags of rare chess books and equipment and selling it at the events where they played. Nowadays this looks less dramatic, but still works.
11. Chess Hustling
Some people make money by beating other guys in blitz or bullet. You can see a lot of chess hustlers at parks or at chess clubs.
Best Way To Earn Money In Chess For Beginners
 There is a saying that goes, "Don't do what you love, invest in what you love". One of the best ways I've come across to making good money in chess is by selling a digital chess course. Many grandmasters create their own courses for students and can potentially sell for 1000 bucks each. Imaging selling a $1,000 course to 1000 customers? You do the math and you've racked up a million dollars in sale!
Better yet, what if I told you that you don't have to even be an expert to sell a chess course online. You see, many online marketers like myself do what is called Affiliate Marketing, and that is simply promoting other peoples products or services in return for a commission of that sale. In fact, I know normal people who have absolutely no experience in chess making at least $1,000 every single month on autopilot just by promoting other peoples courses, and you can do the same. If you are interested in earning some extra income on the side, then Click here to learn more.